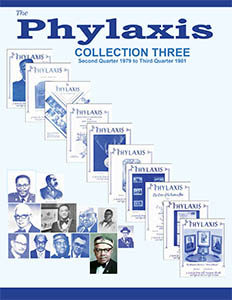 The writings of Harry Williamson are featured prominently in this collection. Williamson is a giant in the literature of Prince Hall masonry and his work has graced the pages of The Phylaxis on numerous occasions.
Allen Roberts has also shared his works with the magazine. Roberts' focus has been on applying the principles of business management to the operation of the masonic lodge. Successful corporate bodies pay many dollars for the kind of advice Roberts gives in this volume.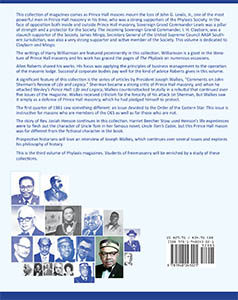 A significant feature of this collection is the series of articles by President Joseph Walkes, "Comments on John Sherman's Review of Life and Legacy." Sherman became a strong critic of Prince Hall masonry, and when he attacked Wesley's Prince Hall: Life and Legacy, Walkes counterattacked brutally in a rebuttal that continued over five issues of the magazine. Walkes received criticism for the ferocity of his attack on Sherman, but Walkes saw it simply as a defense of Prince Hall masonry, which he had pledged himself to do.
Available NOW: